20 years : New impulse
TAP is « scaling-up »  before becoming a mid-size company.
Since 2001, the group has continuously fostered a culture of growth to become a major player in its sector. Now, TAP is accelerating and rolling out a hyper-growth strategy.
To manage this transition successfully, our watchword is adaptation, with a focus on 3 key points:
We are keeping

an agile organization
Staying true to our entrepreneurial spirit, both at the team level and with our project management processes, to drive our performance with ambition and precision.
We are developing

our business
By optimizing our potential in our current sales segments by offering competitive B2B and digital services.
By expanding our activities internationally through trusted partnerships or by establishing our own presence. (CTA to a dynamic map)
By diversifying our activities by acquiring high-potential companies that complement our current services.
We are innovating

to anticipate the market needs
The group continuously invests in research and development, taking a very pragmatic approach. Our product and service innovations take into account the real needs of the market. That's why we always involve our in-house design offices and seek out ingenious project leaders.
INDUSTRIAL STRENGTH
Our facilities provide the group with production capabilities

in a context of growth and competitiveness.
Mastery of
quality and safety issues.
Our factories have the expertise and experience to ensure that the products designed and manufactured for you are absolutely safe. We also ensure the highest standards of quality throughout the production line right up to shipment. Prior to manufacturing and special assembly, we select raw materials and primary parts in compliance with all regulations. Next, our teams conduct a series of ongoing tests and quality control procedures.
Mastery of
production issues
TAP has invested in an automated industrial welding line and a two-step on-site painting process. This offers a considerable technical advantage in terms of transforming raw materials into semi-finished or finished products on a small or large scale without additional logistics costs.
Expansion
We can export
Anywhere in the world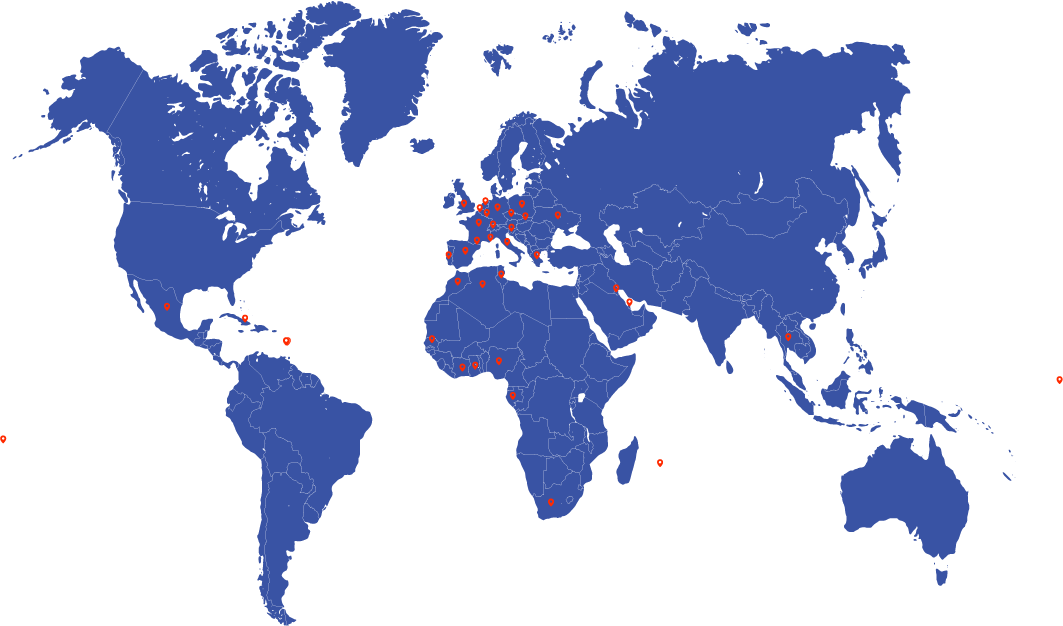 Northern Europe
France
United Kingdom
Belgium
Luxemburg
Switzerland
Netherlands
Denmark
Germany
Southern Europe
Monaco
Portugal
Greece
Italy
Andorra
Spain
Eastern Europe
Czech Republic
Poland
Slovenia
Slovakia
Ukraine
Overseas
French Polynesia
Martinique
Guadeloupe
Réunion
South America
Mexico
Cuba
Middle East
Saudi Arabia
Kuwait
Qatar
Maghreb
Morocco
Tunisia
Algeria
Africa
Ghana
Ivory Coast
Senegal
Gabon
Nigeria
South Africa
CONTACT
You have a project ?
For more information, please contact our team.